What essential condiment can be found on the table of most Japanese restaurants? Soy sauce, of course! Known as shoyu, Japanese soy sauce is the pillar of a lot of Japanese foods. Savoury and packed with umami notes, this well-loved condiment has the ability to elevate flavours and make a dish come alive.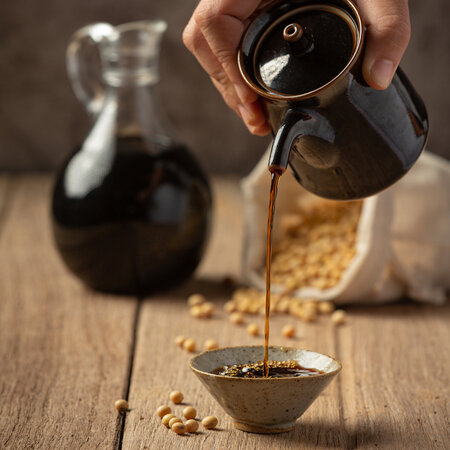 Here is where it gets better. Did you know that there are actually many types of Japanese soy sauce? The shoyu used for dipping is not the same sauce as that used in broths. Even though shoyu is made from a common base of fermented soybeans, a variation in the brewing process creates different taste profiles. Yes, just like tea and sake.
Let's take a dip into the world of shoyu and discover more about Japanese gastronomy!