Flavours rooted in culture and tireless effort grow into unshakeable classics with a modern flair. Today's Japanese cuisine is a melting pot of different times appreciated by the people who still remember the little downtown of those eras ago. Here's what to feast on in Asukasa today.
Ieyasu Udon
1-16-10 Asakusa, Taito, Tokyo Prefecture (Ueno, Asakusa)
Prices between 1100 to 1800 yen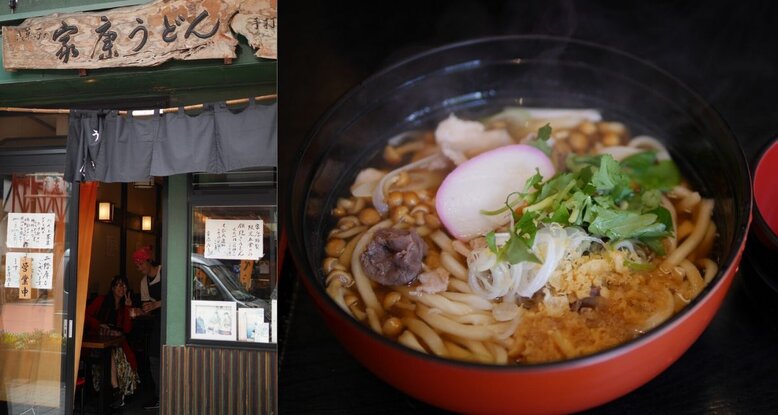 The aroma wafting out of its doors will make sure you don't miss it
Everything about this eatery feels as unassuming as its humble staff. This family business feeds hand-kneaded udon noodles alongside batter-fried tempura side dishes to anyone who walks through its door. A testament to its timeless authenticity, this shop sees mostly locals flocking in to slurp every last drop.
Ieyasu udon features wheat noodles topped with savoury chicken, pork and beef slices. Assorted nameko mushrooms, fish cake slices and garnishes round off the pile. Taste those hours spent simmering atop a live stove in the broth flavoured to perfection with dried bonito stock!