My experience with Japanese noodles went through these stages of evolution: I was a 12-year-old who thought Ajisen Ramen in Singapore was the best Japanese food I'll ever eat. Fast forward to 24-year-old me on my maiden Japan voyage, eating my first proper bowl of ramen and realising that this was what true ramen tastes like. Fast forward again to 28-year-old me moving to Japan, trying my first bowl of tsukemen and experiencing that wave of euphoria I did both times before.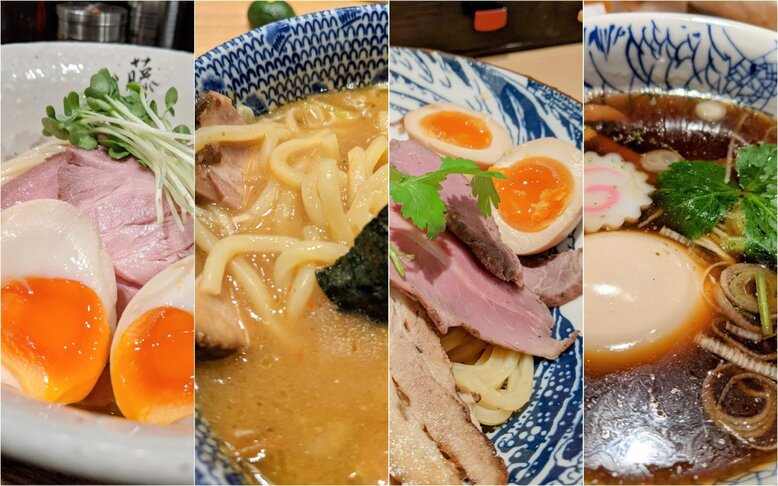 Tsukemen is life-changing, and is such an amazing, inexpensive way to experience a combination of both flavour and texture in Japanese cuisine. The necessary elements that make tsukemen noodles are a small but concentrated bowl of broth that packs a flavour punch, thick springy noodles that have a bite and allow tsukemen broth to cling to it, and fresh slices of meat paired with an egg that has a running yolk done just right.
After having eaten at many, MANY tsukemen joints in Tokyo, here are some of my top recommendations for what I think is some of the best you can get, bearing in mind that these shops specialise in tsukemen and are not simply just tsukemen versions of popular ramen stores.
Mensho Tokyo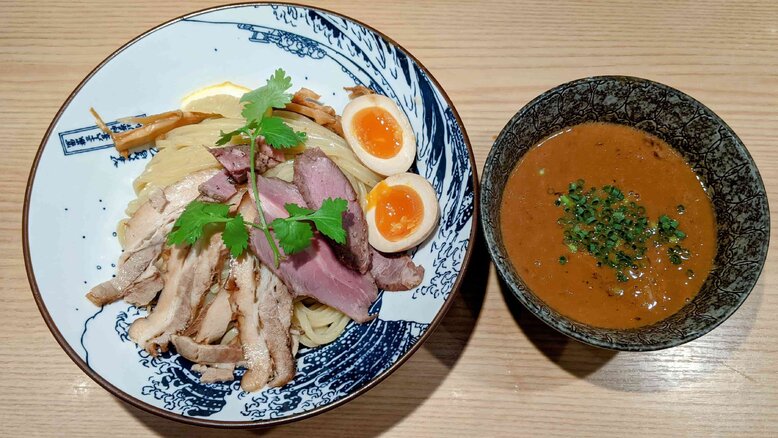 Located right behind Tokyo Dome, Mensho Tokyo was a pleasant surprise — instead of the usual char shu and tamago combo at most tsukemen joints, this one was served with a few pieces of sliced lamb, minus the gaminess. The broth was a mix of both tonkotsu and lamb, and more on the kotteri (a Japanese term used to describe rich, thick flavours) side, which made for a refreshing complement with the thinner, springy noodles served here. Various spices to garnish your noodles are also available, including flavours such as a hojicha (Japanese for roasted green tea) spice. Mensho also serves up seasonal experimental flavours here — we spotted a poster that advertised lamb ramen infused with chocolate as a Valentine's Day only special!