When the temperature dips and Autumn gives way to Winter, it doesn't mean you have to hibernate indoors — especially not in Japan. Winter is a time of much excitement in the country, as people hit the ski slopes, show off their figure skating moves on ice skating rinks and participate in big colourful festivals.

If you're planning to visit Japan in wintertime, here are some top activities to enjoy the best of the season.


Snowboarding in Niseko
In the last few years, this mountainous town in Hokkaido has been a popular holiday destination for many of us from South East Asia craving a snowy Christmas. Renowned for its dry powder snow, Niseko has over 47km of ski slopes spread across four main resorts that cater to all experience levels — whether you're a beginner or highly experienced. The best time for snowboarding is from mid-December to March, when the snow is at its heaviest, with the best-quality snow in late-December to February. If you prefer to take it easy, there are plenty of other activities available, from snow shoeing and snow tubing to simply relaxing in a hot spring bath.
Soaking up the atmosphere at the Yokote Kamakura Festival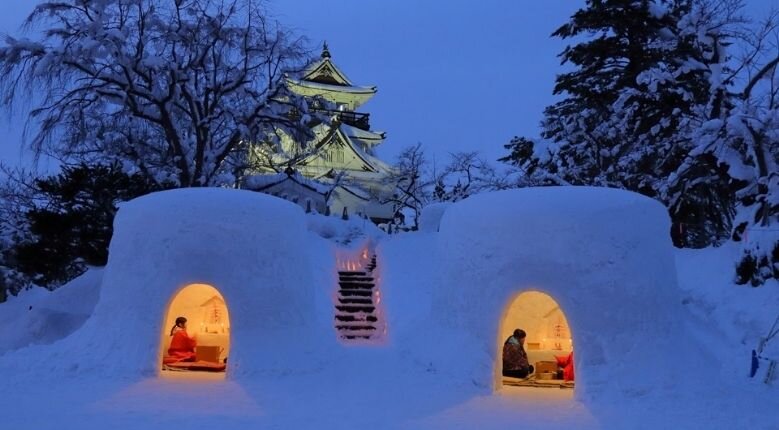 If you'd like to experience a more traditional Japanese winter, make your way to the Yokote Kamakura Festival, held every year on 15 and 16 February in Akita Prefecture. This festival's origins date back to when people used to make snow holes near the town's wells and pray to the water god (Oshizu no kami-san) for good water. Today, people continue to build kamakura (snow domes) and festoon the city with bonden (Shinto decorations). Yokote bonden are often known for their size and grandeur, so much so that there's even a contest where groups come together to see who can build the best bonden.