Much of Japan transforms into a snowy wonderland in winter, especially the northern region of Tohoku. This is where Mother Nature puts on its best show in winter!

Stunning snowy landscapes are everywhere but for a real visual treat, head over to Mount Zao situated along the border of Yamagata and Miyagi prefectures. This active volcanic mountain range is lushly blanketed with snow during the winter months and is a highly popular destination for avid ski enthusiasts. The pristine powder slopes are also home to one of the world's most incredible natural phenomenon — the Zao Snow Monsters.



Winter Creatures Of Snow and Ice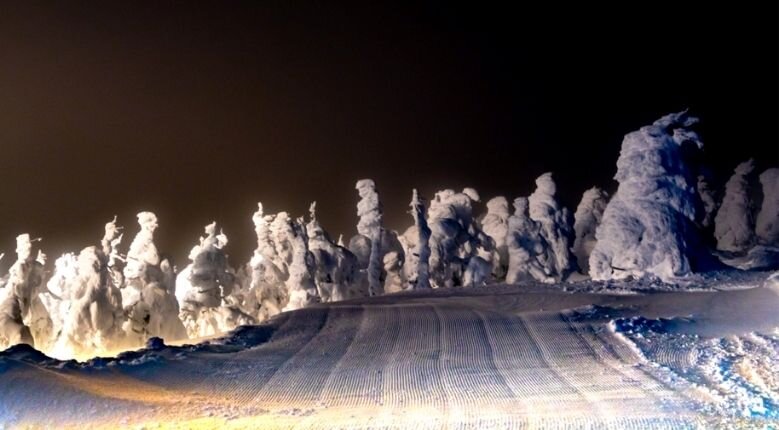 From afar, the slopes of Mount Zao look like they have been invaded by big scary monsters covered in snow. These snow monsters, also known as Juhyo, are what attract throngs of tourists from around the country and even overseas!

The winter conditions on the mountain slopes are quite unique. Icy winds from Siberia travel across the North Japan sea and blow over huge fir trees located on Mount Zao. These freezing winds of snow and ice coat the fir trees like sugar icing. Over time, the frost builds up and transforms the trees into hulking shapes that resemble gnarly monsters.

This rare natural phenomenon occurs on the top of Mount Zao every winter and is a magnificent sight to behold.