If you are a fan of the Japanese game show Takeshi's Castle and the action-thriller film Battle Royale, then you probably heard of Takeshi Kitano. The Japanese actor and movie director, known for his stage name "Beat Takeshi", is one of Japan's most successful comedians, having received numerous awards locally and internationally.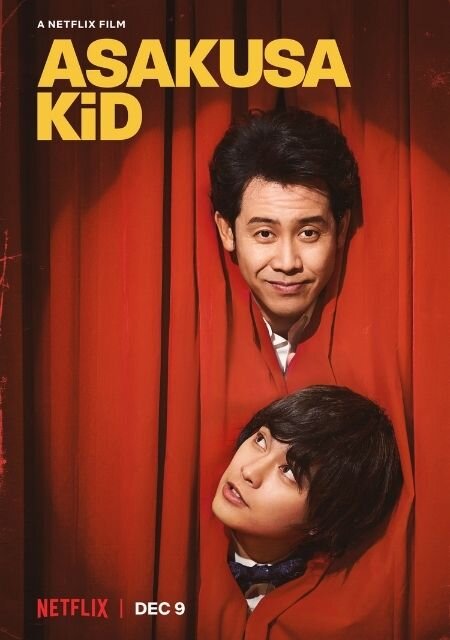 But before he hit it big time, Takeshi was a young dreamer in the 1970s who dropped out of college to pursue the art of comedy. Thanks to the help of his colleagues and mentor, he was introduced to show business and earned the needed skills to stand out.
Takeshi's story of camaraderie, determination, hard work, and success is the main theme of Netflix's latest Japanese film,
Asakusa Kid
. The movie directed by Makoto Shinozaki is the perfect definition of a great holiday film — so if you haven't seen it yet, we give you five reasons why you should watch it today. (Note: There may be spoilers here and there, so read at your own risk!)
It inspires you to chase your dreams
The past couple of years were admittedly challenging, but this shouldn't stop you from pursuing your dreams. Take it from Takeshi who started as a runaway elevator boy in Asakusa, Tokyo before he became a big-time comedian.
Back in the 1970s, Takeshi (
Yuya Yagira
) worked in the old strip theatre France-za, with aspirations to become successful in show business. In his downtime, he would sneak into the audience area to watch his boss and would-be mentor Senzaburo Fukami (
Yo Oizumi
)'s comedy skits.
Grateful for the mentorship opportunity, Takeshi would commit himself to learning everything he can about the art of comedy — even if it meant that he had to rehearse while mopping the floor, recall steps in the comfort room, and memorise lines while waiting in the elevator.
Hard work indeed pays off, as Takeshi makes his stage debut with the help of Fukami.