Surrounded by rolling forested hills and bisected by one of the country's clearest rivers, Gifu City and its neighbouring areas are perfect to escape the stressors of larger metropolises and recharge both your mind and your body.
Begin your journey by taking in the best of the area's scenery. The most striking landmark is Gifu Castle, which is perched more than 300m high atop Mt. Kinka. Visitors can take the ropeway or hike 40 minutes to an hour to the top, depending on the route. From there, you'll be rewarded with great views of the Nagara River.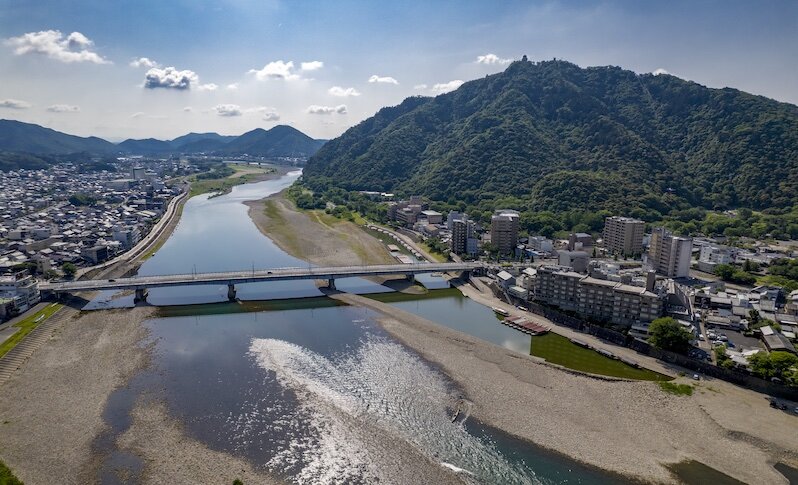 For those who want to explore a little further afield while stretching their legs, an e-bike tour with Ridas is a must. Experienced guides offer a variety of routes to suit your interests, from riverside paths soaking up the charming scenery and local architecture to voyaging up to Kinkansan Driveway Observatory and beyond. The e-bikes are comfortable, smooth and powerful, allowing you to effortlessly glide through the countryside — although, of course, you can adjust the power level if you want a challenge!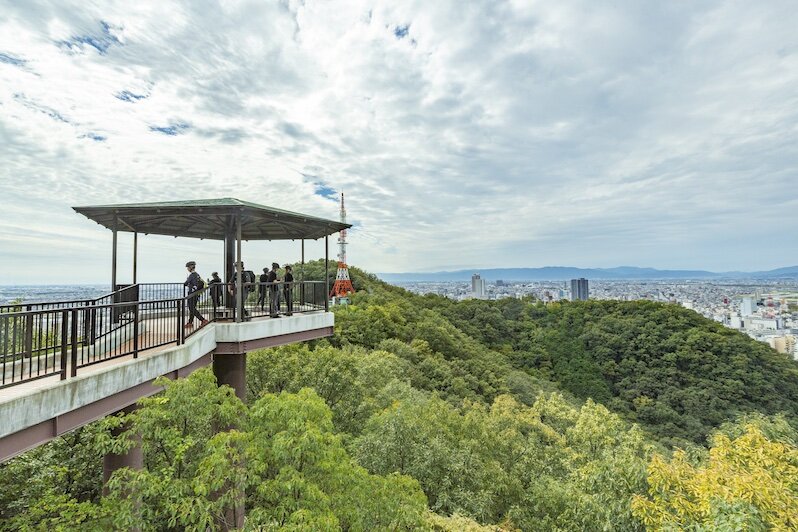 Once you've worked up an appetite, it's time to tuck into the local cuisine. The Nagara River is central to understanding this. Its high water quality has allowed the ayu (sweetfish) population to flourish, and this has become a local delicacy found widely throughout the town. In fact, ayu has been enjoyed by local people in the area for centuries — a testament to the sustainability of the local way of life. The area is one of the few left in Japan that carries out cormorant fishing for ayu, a traditional practice with around 1,300 years of history. In summer, you can take a special dinner cruise to witness this spectacular ritual and also enjoy some shioyaki ayu or salt-encrusted, skewered and freshly grilled ayu.