It's a scene both mesmerising and otherworldly. On a summer's evening, six slender boats glide down the river, each lit by the glow of flames from the kagari-bi, or fire fishing lanterns that swing back and forth over the water. These throw shadows across the three crew members that man each vessel: two oarsmen and, at the helm, the usho — the cormorant fishing master.
Grasping the leads of 10 to 12 Japanese cormorants, the usho weaves and guides the ropes between his fingers as the birds eagerly dive into the water, hunting for ayu, or sweetfish. Each bird has a snare around its neck to prevent it from swallowing its catch. Once it surfaces, the usho will reel it in, emptying the fish from its throat into a basket, before releasing the bird for the process to repeat. Towards the end of the fishing evening, the fishermen coordinate and their six boats fan out in an arrow shape to sweep the river for remaining ayu shoals, winding up the waterborne spectacle. Then, the catch is counted, and the cormorants are rewarded for their efforts with dinner, and go back to rest until their next nighttime excursion. The usho are said to have a strong bond with the birds, which they care for year-round.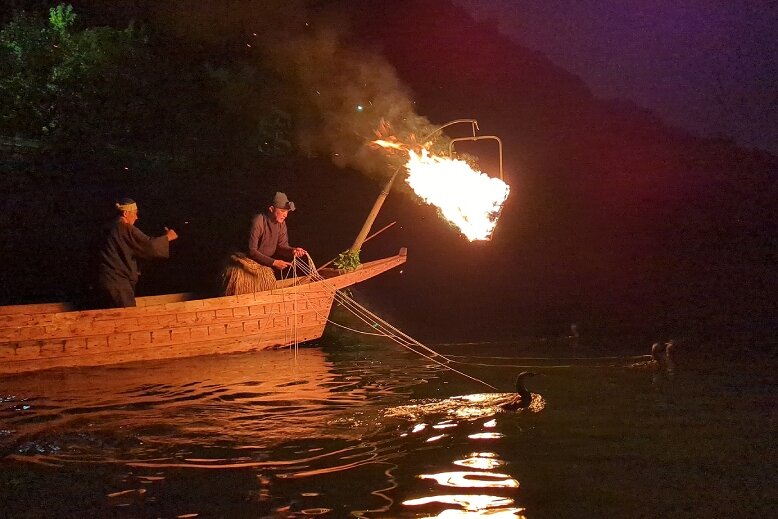 The setting is the Nagara River which runs through Gifu City, where ukai — or cormorant fishing — is a star attraction. The practice has more than 1,300 years of history and is a testament to how intertwined the livelihoods of the local people are with the river ecosystem.
Indeed, the clear water of the Nagara River is what allows the ayu to thrive, and locals have long recognised its importance. Citizen groups actively help with riverbed cleaning activities, ensuring that water can flow swiftly and freely, and a local fishery cooperative is also involved in forestry to control the amount of sediment that flows into the river. This careful management and the preservation of both the local nature and culture have contributed to the Nagara River Basin's selection as one of Green Destinations' "Top 100 Sustainable Tourist Destinations in the World" last year.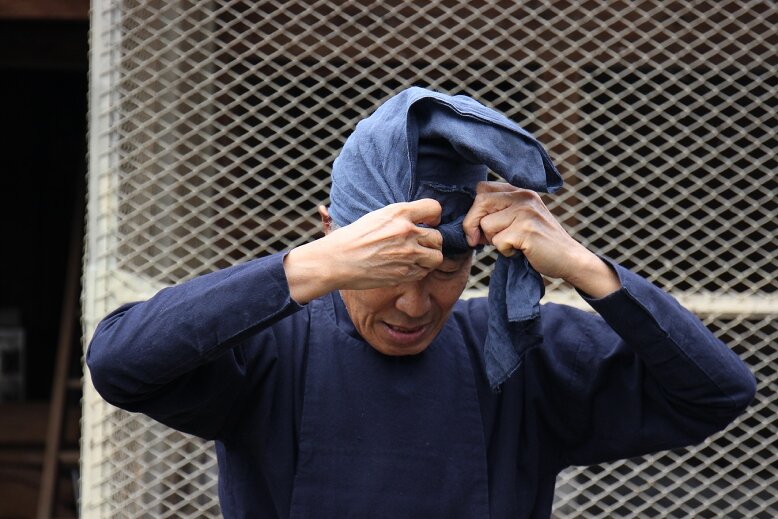 Cormorant fishing is more than just a fishing method; it's a way of life steeped in tradition. To perform his duties, a fisherman wears a specific costume. A mune-ate (a kind of chest pad) protects his upper body from sparks from the flaming lanterns, and black or navy cloth called a kazaori-eboshi protects his head. Around his waist is a koshi-mino, a straw skirt to keep his body dry and warm, adding to an aesthetic that conjures images of the past.